Today I'm linking up with All the Joys to share some Blogger Love. I love this linkup so y'all get a better idea of what I enjoy reading about in the blogsphere! This is a really short one, I've been sick y'all. UGH, I know again?! Somehow during this winter season I managed to get a stomach virus, upper respiratory infection, and a sinus infection. This coming from a girl who absolutely never ever ever ever ever gets sick. And for my first weeks as a SAHM it's kinda rough, I've still managed, but haven't done nearly as much as I would have liked to if I could actually think without a pounding head/deaf ear/ or cough up a lung. SO, that's why I've been a bad blogger, but here are some of my favs from this week:
Sharlee at My New Lines wrote a beautiful post about confidence in marriage, every woman married or not should check it out HERE!
With my 29th birthday coming up in a little over a week, I loved Kristen at See You in a Porridge's post called Life is Short. I just needed her words!
Calling on bloggers! Christine wrote a great, honest post about Blogging Sins, I agree with every.single.one and yes, her secrets will tell you why she will NEVER visit your blog again!
If I were an amazing and organized wife I would have decorated our room and kitchen with these lovely Valentine's Day prints from Ash at The Grits Blog, but I'm didn't. I did pin them for later, aren't they precious?!
And finally, I know we all have had our worst dates, but Tiffany shared one that brought back my own memories of a guy I dated. UGH! You know the type. Check out her worst date ever post and single girls, please stay away from guys like that!!!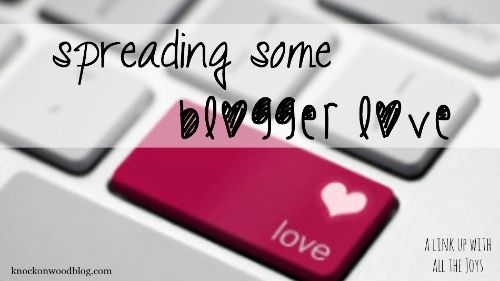 What did you love this week?!