Today I decided to do my first ever Blogger Love post with All the Joys. I wanted to share with y'all some of my favorite posts from this week, so you can get a better idea of what I enjoy reading about in the blogsphere!
Becca at Becoming Adorrable had the most hilarious picture for her Blogger Men Tell All post. I LOVE this linkup and read every single post! Men are just so silly!!

Elizabeth at Elizabeth Loves write an adorable post about lessons she learned from Disney movies. Who doesn't love Disney, come on!

Kayla at All Our Lemonny Things wrote a beautiful post about what destroys marriages, and it might not be what you think.

Ashley at That Southern Mama shared the real side of post partum life and she does it with class. Nothing too harsh or gross, but she tells it like it is and I respect that!
Finally, my friend Tayler wrote a sweet post about Mormons being Christians after we both were bothered by a post (that I won't share here) claiming Mormons aren't Christians. Read her post and if you still have questions, feel free to write me!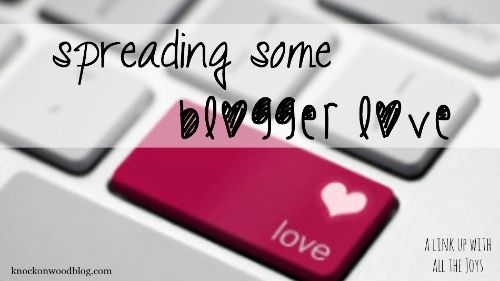 What did you love this week?!