I first came upon Chevy Stevens' books at our library when her debut novel, Still Missing hit our shelves. Still Missing was a page turner about a woman kidnapped by a psychopath, taken into the mountains, her story told through sessions with her therapist. Oh, it was good, really terrific... and really disturbing. Chevy Stevens won the International Thriller Writers Award for Best First Novel for Still Missing.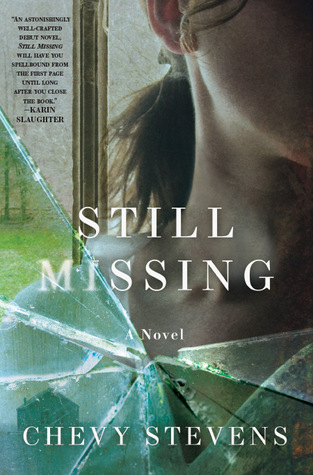 I read Never Knowing next, about a young woman's search for her birth parents in which she finds out her birth father is a serial killer, yes another another page turner and no that is not a spoiler!
Always Watching was published in 2013 about a psychiatrist who has to face her childhood growing up in a cult to help a patient with ties to the cult's leader and he's always...watching...
image from goodreads.com
As you can tell from the above, Chevy Stevens is a thrilling author and knows how to make her readers sit for hours trying to get to the conclusion of her novels. This book was sent to me free through Goodreads First Reads (I am loving that I won a giveaway, can you tell?!) and it's an advanced reader's copy of That Night. I started reading it last night and yes, it will be another page turner. It's about a girl released from prison after serving a 10 year sentence for killing her sister. Except, she didn't kill her and she's determined to find out who did.
Are you on goodreads?
I am!
Follow me here